You deserve to have a job that you love.
You deserve to be paid what you are worth.
The world is missing out on your contribution every minute that you remain out of work.
You deserve to get hired quickly!
Award Winning Speaker, Recruiter and Author Absolutely Abby Reveals:
How a Powerful LinkedIn Profile Can Draw Recruiters to You Like a Magnet!
Recruiters LOVE LinkedIn and use it more than any other platform to find candidates for their open jobs. It's free for them to use, but more importantly, it's essentially a massive database of great talent – 300 million superstars. The million dollar question is...


"Will recruiters find YOU when they start searching through the haystack?"
I'm Absolutely Abby. As a recruiter I played a part in over 10,000 people getting hired. I also played a part in rejecting millions of people and not being able to tell them why.

As Absolutely Abby, I can tell them why.
FACT – In this job market – 94% of recruiters say they use LinkedIn to recruit. Are you one of the candidates we are calling?
FACT – Over 90% of the profiles I review are essentially invisible to recruiters
FACT – Over 60% of recruiters ONLY use LinkedIn to source candidates
FACT - Even if you are an "All-Star" according to LinkedIn, you may still be invisible to recruiters
Everyone has a LinkedIn profile. Perhaps you've taken a few LinkedIn classes.
Now stop for a moment and ask yourself...
Is my profile optimized to be FOUND by the 188,000+ recruiters on LinkedIn?
If my profile WAS 100% visible to recruiters, would I land a new job faster?
Am I getting the response from my profile that I want?
Do recruiters call frequently and say, "I found your profile on LinkedIn?"
I can show you how to craft a Powerful Profile that will attract recruiters
like a magnet because I AM one of those recruiters!
For the past few years, I've been working one-on-one with job seekers like you to help them use this incredible tool to aid in their job search.

I gathered together my best LinkedIn secrets into an information packed webinar that will show you WHY the profile you have isn't working for you and how to turn things around.
You don't know what you don't know, but after this teleseminar, you'll know!
THE SECRETS I SHARE WILL DEFINITELY ENLIGHTEN YOU and MAY EVEN SHOCK YOU.
A POWERFUL PROFILE CAN DRAW RECRUITERS TO YOU LIKE A MAGNET!
People often ask me, "Abby, how do I find recruiters and headhunters?" The truth is that they are EASY to find -- but they don't necessarily want you to find them.

Recruiters are bombarded by calls and emails and want you to follow the procedures they post in their ad. Have you heard the expression, "Don't call us, we'll call you?"
To make this game work, you need a Powerful Profile so that they find and call YOU!
I'll show you step-by-step how recruiters use LinkedIn to find candidates and help you transform your profile into a recruiter magnet!

I'll teach you secrets that are down the stairs, in the basement, buried under the house in an old pirate treasure chest.

It will be so easy for you to understand that you'll be able to fix your profile in minutes.

---
My LinkedIn Secrets Teleseminar will teach you:
How to turn your profile into a magnet for over 188,000+ recruiters
How to use LinkedIn to identify AND CONTACT Hiring Managers
Which groups recruiters use to find candidates and why
Why even if LinkedIn thinks you're all All-Star, you might not be visible to recruiters
How and why to find and contact the 188,000+ recruiters lurking on LinkedIn
How and why to publish articles on LinkedIn
After you listen to my teleseminar, you'll definitely have changes to make to your profile, and they will be easy to do!



And here's the best part: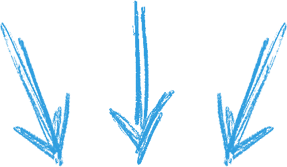 When you're ready, one of my Absolutely Abby Certified Gold Star Reviewers will personally critique your profile to ensure that it is Absolutely a magnet for recruiters!
An MP3 recording of a personalized Gold Star Critique of your new profile which you can replay as often as you wish
Answers to your post-teleseminar LinkedIn questions included in the recording
A BONUS checklist that you can use to help you make all the corrections I suggested in the teleseminar. You'll be able to refer to this checklist for years to come so that you can remain 100% visible to recruiters even after you find your next job.

---
Special Bonuses You'll Receive
Powerful Cover Letter Template
Drawn from my 18 years of recruiting experience, I'll send you my favorite cover letter template that will help you market yourself to recruiters. Learn who to address it to in the teleseminar.
Exposing the Hidden Job Market Teleseminar
Many jobs are hidden from plain view and unless you learn about the new ways to search, you'll be left out in the cold. You'll learn how easy it really is to uncover the hidden job market and why it's hidden in the first place.
Developing Strong Relationships With Headhunters Teleseminar
Learn to get headhunters, search firms and agencies to take notice of you among the hundreds of other candidates they work with. Go behind the scenes of the recruiting agency world and learn the secrets of success!
Interviewing Ingenuity Teleseminar
Everyone knows how to interview but only the cream of the crop know how to interview ingeniously. Learn how to stand out from the crowd, conquer your fears about interviewing and approach interviews with newfound confidence.

---
For 18 years I was a FRUSTRATED corporate recruiter!
I hired a lot of people. I've recruited and I've managed recruiters. I've hired people from entry level to senior level in many industries. I estimate that I've had a hand in hiring at least 10,000 people. That's a lot of people! To find those diamonds in the rough, I had to cull through millions of candidates.
There's nothing more exciting than being able to offer someone a job! It delights me to play matchmaker between great talent and an open position. But, my profession is not all rainbows and sunshine. I couldn't hire everyone, although I really wish I could have! For every person who I placed in a new job, there were always dozens, and sometimes hundreds of great people I couldn't hire. And here's the worst part: I WAS TAUGHT NOT TO TELL THEM THE SPECIFIC DETAILS OF WHY NOT.
I wish I could have sat down with each and every candidate and polished them up before the next interview. I'd coach them on what to say and what not to say. I'd sit next to them and whisper the right words in their ear that would WOW the hiring manager.
But sadly, this game doesn't work like that. One day, not too long ago, I sat down and started to write down my thoughts. I wrote 101 Job Search Secrets which taught job seekers not just how to get noticed and land an interview, but how to really shine through the process and ultimately land a job. I became Absolutely Abby and started on a mission to unveil these secrets to one million job seekers.
My insights and tips have been shared on television, radio, print, and the web on these and other sources:
All product and company names are trademarks™ or registered® trademarks of their respective holders. Use of them does not imply any affiliation with or endorsement by them. LinkedIn is a registered trademark of LinkedIn Corporation. PowerfulProfiles.com is NOT affiliated with, endorsed, or sponsored by LinkedIn.
But all this wasn't enough. I wanted to talk to you live and in person. I wanted to tell you the truth – the Absolute Truth. I have visited job search groups in 25+ states to educate them on the secrets that recruiters don't want you to know. But, time is precious when you're searching for a job. Every day that you're out of work removes another chunk out of your retirement fund. I can't physically get to every city and country in the next year, so I recorded the information on a teleseminar to accomplish the same goal.
This teleseminar will teach you the secrets of how recruiters use LinkedIn to find candidates and help you transform your profile into a recruiter magnet!
AbsolutelyAbby.com was selected as one of the "Top 100 Websites for Your Career" by Forbes
Selected to write an "Ask Abby" column on the LinkedIn premium site
Fast Company Magazine rated Abby Kohut as one of the "Top 100 Influential People Online"
Named one of the "Top 25 Women To Follow On Twitter For Your Job Search" by CEOWORLD Magazine
Named one of the "Top 10 Twitter Accounts Every Jobseeker Should Follow" by Business News Daily
Named one of the "15 Career Experts Not to Miss on Twitter" by The Daily Muse
Named one of the "Top Twitter Accounts Job Seekers Must Follow" by Youtern.com
Named one of the "101 Career Experts Job Hunters Should Follow" by Careercopilot.com
Named one of the "99 Top Job Search & Career Experts To Follow Now" by Chameleonresumes.com
Recognized as one of "The Monster 11 for 2011": Career Experts Who Can Help Your Job Search by Monster
Rutgers University and the University of Rochester both won awards for webinars delivered by Absolutely Abby
AbsolutelyAbby.com is listed on the Department of Labor's website as a top rated site
Absolutely Abby LLC was presented with a "Statement of Support for the Guard & Reserve" by the Department of Defense

---
"I attended one of your presentations on LinkedIn during the Abby Across America Tour. I landed in a great position with a new company. When I met you, my LinkedIn site had minimal content and less than 100 connections. I followed your advice right after the presentation. I became a daily user of LinkedIn, updating my site and searching for both jobs and recruiters. Soon after, recruiters started contacting me from small companies all the way up to the large corporations. All my opportunities were generated through LinkedIn, including the headhunter that found me for the position I am now in. Thank you for the work you do and the message you spread. It sincerely changed my strategy in the job search"
-Jeff D. from Rochester
"I just wanted to let you know how quickly your suggested changes worked – I've never had so much directed recruiter correspondence. When they contact me, it's with a job in mind, not a generic request to connect or go into their database, and the jobs are appropriate. They also seem to be a 'higher level' recruiter than those with whom I've been linking previously."
-Lisa D. from Chicago
"Your critique of my LinkedIn profile has lead to drawing actual recruiters and industry interest rather than the bottom feeders I had been seeing. Also your tips have helped me to find the actual recruiters and hiring managers for targeted companies.
Your service is invaluable to the many of us who are stumbling around in the dark while trying to reach that on-site interview."
-Wendell L. from Dallas

"Your LinkedIn Secrets was a great value!  My profile views are already up 30%!  And I'm getting contacted by 1-2 companies a day.  That was the best investment I've made all month."
-Trisha M. from New Jersey

"I just completed the teleseminar that I purchased from you and was very impressed. I was blown away about the amount of quality information that you provided. I have been in the job search hunt for over 3 months now. It appears that I am completely invisible to the recruiters. After listening to your teleseminar, I now better understand why I have been so invisible. I have now gone back and totally recreated my LinkedIn profile."
-Judge B. from Dallas

"BTW, the next day after revising my LinkedIn profile, I received three calls, one of which will be an interview next week."
-Peter E. from New Jersey
"Abby, I have taken at least 3 other LinkedIn programs and I understood more in your one hour presentation than I did from the other 3 combined.  The pace was better, the terms used made more sense and the approach was easy to comprehend."
-John M. from Dallas

"If you plan to be highly marketable in the workplace in the near future, you cannot miss this seminar. The seminar provides you the tools to be seen by recruiters and employers on their dearest moment of need. How they will find you amongst thousands or other workers? The seminar will provide you the answers."
-Jeanette B. from Cleveland
"I did the Linkedin class with you and acted on your personal review of my profile. I did see a marked uptick in the calls and emails I was getting from the LinkedIn Community once I made the changes that you suggested."
-Eric H. from Dallas
"This teleseminar was excellent! Abby does a great job explaining many of the ways that a job seeker can make use of LinkedIn to greatly increase the chance of landing a new position. I've been on many LinkedIn webinars, but so much of the information that I learned here I never heard of anywhere else. Highly recommended!"
-Patty H. from San Francisco
"When I first met you, I mentioned to you my misgivings, mistrust, and lack of knowledge on what LinkedIn is and how it works. As a result of your teleseminar I have mentally "turned the corner" and will set up a LinkedIn profile in the next few days or so. It all makes sense now! On this teleseminar I learned that LinkedIn seems to be a more organized and less cumbersome way to do professional networking. It has renewed my hope that it may actually be possible for me to become employed again."
-James W. from Orlando
"I just listened to the LinkedIn Teleseminar and was enlightened beyond imagination!"
-Vivian T. from Dallas

"I found your teleseminar very positive, inspiring and informative.  It provided me with some great ideas on how to improve my LinkedIn Profile."
-Gerry W. from Chicago


---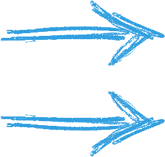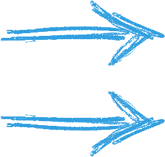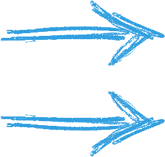 LinkedIn Secrets Teleseminar

Learn secrets about how recruiters find candidates & transform your LinkedIn profile into a recruiter magnet!

LinkedIn Gold Star Profile Critique

An MP3 recorded critique by an Absolutely Abby Certified Gold Star Reviewer

Your LinkedIn Questions Answered

Your reviewer will also answer any remaining questions you have about LinkedIn

BONUS: A LinkedIn Profile Checklist

A checklist to help you set up your profile to be visible to recruiters

BONUS: Powerful Cover Letter Template

My favorite cover letter template that will help you market yourself to recruiters

BONUS: Exposing the Hidden Job Market Teleseminar

Many jobs are hidden from plain view, but you'll learn how easy it really is to uncover the hidden job market

BONUS: Developing Strong Relationships With Headhunters Teleseminar

Go behind the scenes of the recruiting agency world and learn the secrets of how to get headhunters to notice you

BONUS: Interviewing Ingenuity Teleseminar

Learn how to stand out from the crowd, conquer your fears about interviewing, and approach interviews with newfound confidence

BONUS: $100 off a "Capture A Recruiter" Phone Session

Let's figure out what's blocking you from success, and then work together to turbocharge your job search so that you can find a job in less time
STOP and imagine for a moment how much faster you could land in your ideal job if you were 100% visible to recruiters!
Obviously, you just can't put a price on that.
© 2015 Staffing Symphony LLC